Express repairs for your iDevice of any model. Delivery service right to your home
Repair your iPhone in Milan in no time!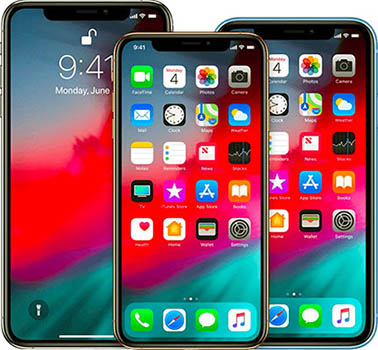 Do you need a FAST help for your iPhone, iPad or Mac in Milan?
Fill this form, we'll get back to you at once!
Have you got to fix your iPhone but don't have time to get it repaired in the store?
There is a good news for you: you don't have to!
And do you know why? Because now there is the express repair service that comes directly from you in Milan!
In just 30 minutes you can replace the exhausted battery of your iPhone or change the broken screen of any model, even iPhones with IP67 and IP68 certification.
Call, fill out the form, book your reservation: you don't have to worry about the rest, we'll take care of it!
Express repairs for any kind of iPhone in Milan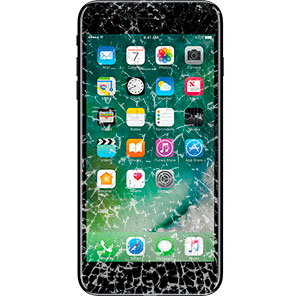 We provide assistance to all iPhones produced and marketed since 2007, when the first historical iPhone EDGE was introduced.
We also repair broken screen of vintage iPhone, such as iPhone 4 / iPhone 4S, iPhone 5 / iPhone 5S / iPhone 5C, and all iPhone 6 series (iPhone 6, iPhone 6S, iPhone 6 Plus, iPhone 6S Plus).
We know it is usually difficult to find high-quality iPhone replacement parts that are considered old, but we can still manage that!
We can recover any glass or display of any vintage iPhone model, with an exceptionally low price.
And of course, we also repair any recently produced iPhone, even those with IP67 or IP68 certification.
We use water-resistant double-sided tape with IP67 and IP68 certification, and we subject the phones to a vacuum test after each repair, to guarantee the highest quality of the intervention.
Click here and book your repair!
Front and rear screen replacement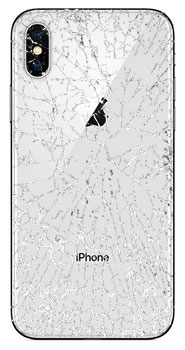 We replace the broken screen of your iPhone in just 30 minutes with the express service, using only OEM / A + quality replacement components.
No more improvised repairs with poor quality spare parts: all our spare parts are individually tested, with strict controls regarding sharpness, brightness and color, which must always be perfect.
We install displays only after an adequate check of the iPhone frame, to avoid even the slightest inconsistencies with the adhesion of the component to the case.
In the case of an iPhone with a damaged body or frame, we carry out the sizing and filing, to always ensure the absolute precision of the repair.
That's valid even for iPhones from the 7 series onwards, with IP67 or IP68 certification: we are able to restore the perfect watertight seal of the mobile phone, thanks to the installation of new double-sided adhesives and hot sealing.
For iPhones with a resin or silicate backcoat, such as those of the iPhone 8 or iPhone X series, we also replace the damaged rear glass.
It is a long and complex operation, difficult to carry out, but which we guarantee performed artfully, avoiding you to change the whole mobile phone.
Click here and book your repair!
iPhone battery replacement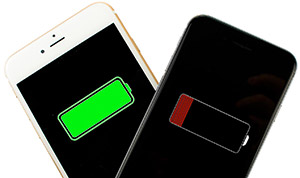 IPhone battery change from only € 39.00!
With full check and express service in 30 minutes!
iPhone, like any other type of electronic device powered by a rechargeable battery, requires periodic replacement of the built-in battery.
The internal battery of the phone, with lithium polymer technology (Li-Poly), cannot be charged and discharged indefinitely, but has a maximum number of charge / discharge cycles that it can withstand before becoming unusable.
Usually, a good quality Li-Poly battery guarantees high performance and a good energy duration up to 800-1000 complete cycles, after which chemical wear drastically collapses the total capacity, making the use of the iPhone complicated.
On average, a new battery, provided it is used correctly and on a daily basis, has a maximum life of about 2-3 years, before reaching the point of exhaustion, where it becomes unusable.
In all iPhone models, the internal battery is integrated in the device: this means that it can only be changed by a specialized and qualified technician, properly trained and equipped.
We can replace the battery of your iPhone throughout Milan, of any model, starting from just € 39.00.
We offer a super-fast service in just 30 minutes, without losing data and guaranteeing exceptional quality of spare parts: all our batteries are individually tested one by one, to always guarantee the absence of post-exchange problems.
Our technician comes to you and immediately changes the battery, thus saving your working day and all your precious contacts, messages and photos on your iPhone.
Our best service, at the best price, just for you!
Click here and book your repair!
Antennas and buttons replacement
If your iPhone has reception problems, it no longer connects to the Wi-Fi network or is inaccurate in GPS positioning, perhaps there is a need to check the internal antennas.
In many iPhone models, the antennas can be damaged or disconnect from the socket on the logic board, making it difficult to receive both voice and data signals.
Some iPhone models are well known for having chronic antenna problems: this is the case of the iPhone 6 line, with the well-known problems with the Wi-Fi and GPS antenna, for example.
We are equipped to change any antenna of any model of iPhone, thus restoring the correct functionality of receiving and sending signals.
Together with the antennas, we also change any mechanical button of any model: home button, volume buttons, volume switches, power / sleep button.
For any iPhone model, we can intervene by returning the buttons to the correct functionality.
Click here and book your repair!
The fastest iPhone repair service in Milan!
We only perform quick and on-site repairs.
We come to you, pick up and then bring you back the phone with ease, making you choose between two types of intervention: the espresso in 30 minutes or the standard one day.
Stress-free, with a service built exactly around you and your needs.
We cover the whole area of the districts of Milan, with a widespread, always on time service!
Our technicians arrive in every district of Milan with both express and standard service, and cover the areas of:
Municipio 1 - Centro storico
Brera, Guastalla, Carrobbio, Porta Tenaglia, Porta Sempione, Conca del Naviglio;
Municipio 2 - Stazione Centrale, Gorla, Turro, Greco, Crescenzago
Loreto, Turro, Crescenzago, Adriano, Gorla, Precotto, Ponte Seveso, Maggiolina, Mirabello, Greco;
Municipo 3 - Città Studi, Lambrate, Porta Venezia
Porta Venezia, Porta Monforte, Casoretto, Rottole, Feltre, Cimiano, Città Studi, Lambrate, Ortica;
Municipio 4 - Vittoria, Forlanini
Porta Vittoria, Porta Romana, Cavriano, Forlanini, Monluè, Trecca, Taliedo, Monsenchio, Ponte Lambro, Calvairate, Corvetto (limite);
Municipio 5 - Vigentino, Chiaravalle, Gratosoglio
Porta Vigentina, Porta Lodovica, San Gottardo, Morivione, Vigentino, Vaiano Valle, Chiaravalle, Macconago;
Municipio 6 - Barona, Lorenteggio
Porta Ticinese, Porta Genova, Conchetta, Giambellino;
Municipio 7 - Baggio, De Angeli, San Siro
Porta Magenta, De Angeli, San Siro, Baggio;
Municipio 8 - Fiera, Gallaratese, Quarto Oggiaro
Porta Volta, Bullona, Ghisolfa, Portello, Cagnola, San Leonardo;
Municipio 9 - Garibaldi, Niguarda
Porta Garibaldi, Porta Nuova, Isola, Bicocca, Affori, Bovisa
We only install spare parts (displays, batteries, buttons, antennas, etc.) of the highest OEM / A + quality.
To avoid long deleterious stocks in the warehouse, we always ensure a supply of batteries with the 'just in time' logistics: this allows us to always have new and stored batteries for a short time, thus minimizing the risk of natural degradation.
Try the quality of our LCD and OLED displays, and compare them with both the originals and the other copies: you will find that there is absolutely no comparison, and that our spare parts have an exceptional quality!
Book your repair now!
Fill out the form below to book our iPhone repair.
Remember that all repairs must be requested at least 24 before the day you would like to make the repair.
We remind you that we only perform rapid repairs directly on-site, throughout the territory of the Municipality of Milan: standard glass replacement operations are available within the day or expressed in 30 minutes, depending on your needs.
** IMPORTANT ** Remember that if you request an iPhone battery change on the same day you make your reservation, this must be done by 12.00PM.
Reservations received after 12.00,PM requested for the same day, will be automatically moved to the next day (keeping the same chosen time).
Our clients say:
"My iPhone 7 is back in a tip top shape, I'm really happy!"
Priscilla
"iPhone 6 repaired in less than half an hour, and it was really bad: they're just great!"
Mattia
"Even if I had an old iPhone 5S, I didn't want to throw it away. They helped me a lot!!
Gianni
If you experience problems with the battery of your iPhone or iPad and you need to replace it, call us at
333.29.22.308
or fill the form you find on this page.
We have the lowest prices on the market, but we never give up on quality.

ATTENTION!

ALL BATTERIES, EITHER PRIMARY AND RECHARGEABLE, CONTAIN METALS, ALLOYS AND HIGHLY TOXIC SUBSTANCES. HANDLING THE BATTERIES OUT OF USE, AND ESPECIALLY DISPOSE OF IT IN AN IMPROPER MANNER, CAN CAUSE SERIOUS SAFETY RISKS, BOTH INDIVIDUAL AND FOR THE COMMUNITY.
IN ITALY, BY LAW (
D.Lgs. 188, datato 20 Novembre 2008
) IT IS MANDATORY TO DISPOSE OF PRIMARY BATTERIES AND RECHARGEABLE ACCUMULATORS ACCORDING TO THE PROVISIONS IMPOSED BY THE LEGISLATOR.
WE DISPOSE, WITHOUT ADDITIONAL COSTS FOR THE CUSTOMER, THE EXHAUSTED BATTERIES THAT WE CHANGE, DIFFERENTIATING AND BRINGING THEM TO THE
AUTHORIZED CENTERS OF COLLECTION OF EXHAUSTED BATTERIES
MANAGED BY THE PLUBLIC COMPANY AMSA IN THE TERRITORY OF MILAN..
THIS MESSAGE IS THEREFORE OF EXTREMELY IMPORTANT: THE HEAVY METALS, AND TOXIC COMPONENTS PRESENT IN THE BATTERIES, ARE A SERIOUS DANGER FOR YOUR HEALTH, AND FOR THAT OF ALL SOCIETY.
WE ONLY INSTALL HIGH QUALITY OEM / A + SPARE PARTS.
We are happy to leave other low quality spare parts.
Each repair that we carry out is always accompanied by the relative processing sheet and careful electrical and mechanical checks, in order to protect the customer as much as possible, who must always be sure of the best guaranteed service.
We individually test all the displays before mounting them, just as we test each battery one by one.
Everything to guarantee your iPhone perfect repair.